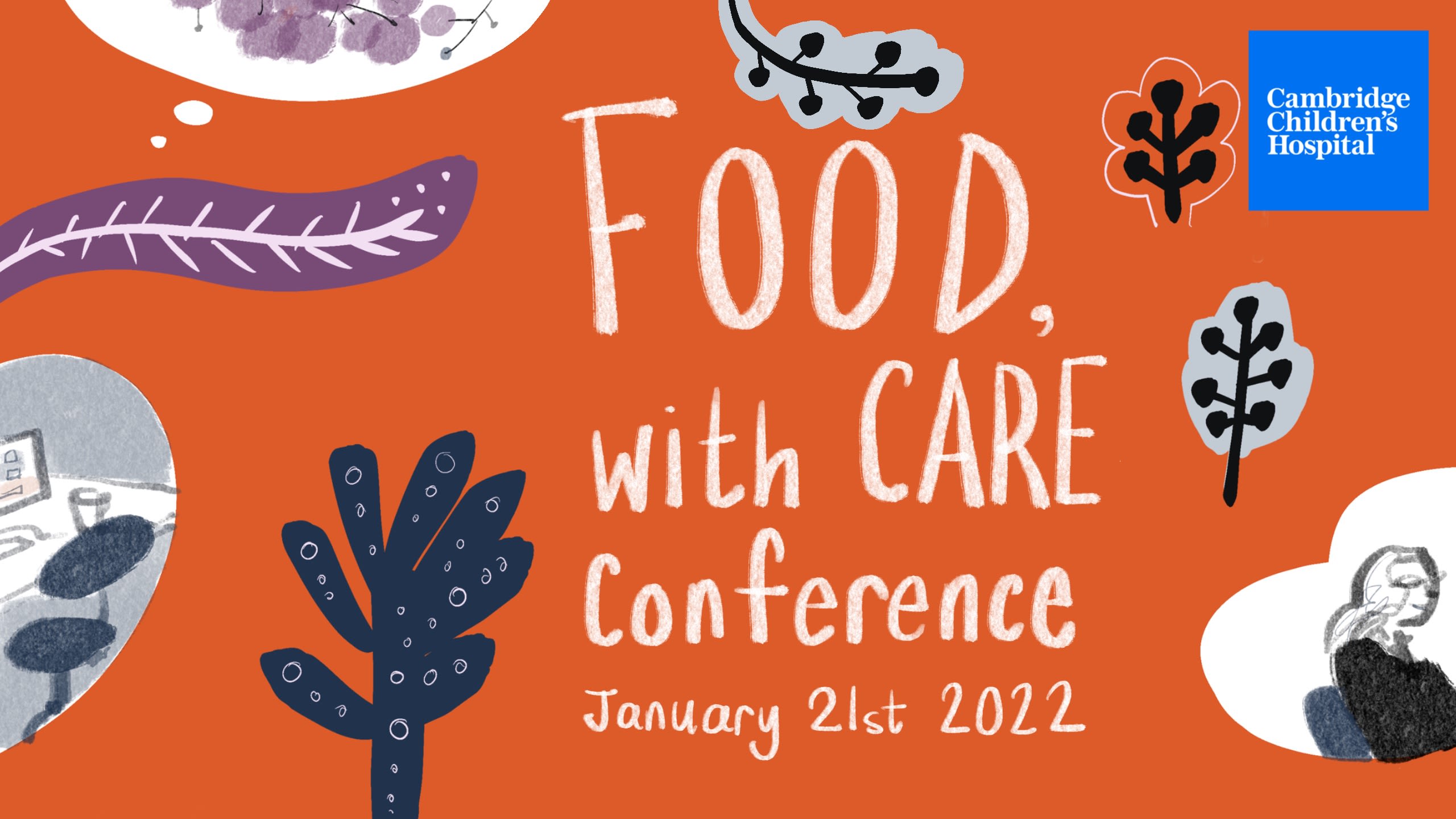 Our 'Food, with Care' conference was the first step in developing our vision for food at Cambridge Children's hospital. It reflected the important role that food plays in a child or young person's recovery, but also in how it supports the wellbeing of the whole family. This event, run in conjunction with NIHR ARC East of England, was attended by healthcare professionals, members of our design team, and Co-production Champions from Cambridge Children's Network. The event was hosted by Dr Cathy Walsh, Clinical lead for mental health on the Cambridge Children's project, and chaired by Tamsin Ford, Professor of Child and Adolescent Psychiatry, and David Rowitch, Professor of Paediatrics, both from the University of Cambridge. Alongside a host of expert speakers, we were also joined by a number of parents and a young person with lived experience of hospital and mental health services.
"It has been very exciting to take the first steps in developing our strategy for food at Cambridge Children's hospital. This conference has generated a wealth of ideas, based on the experiences of healthcare professionals, researchers, parents, carers and young people. We look forward to harnessing that enthusiasm as we continue to develop our vision over the coming months."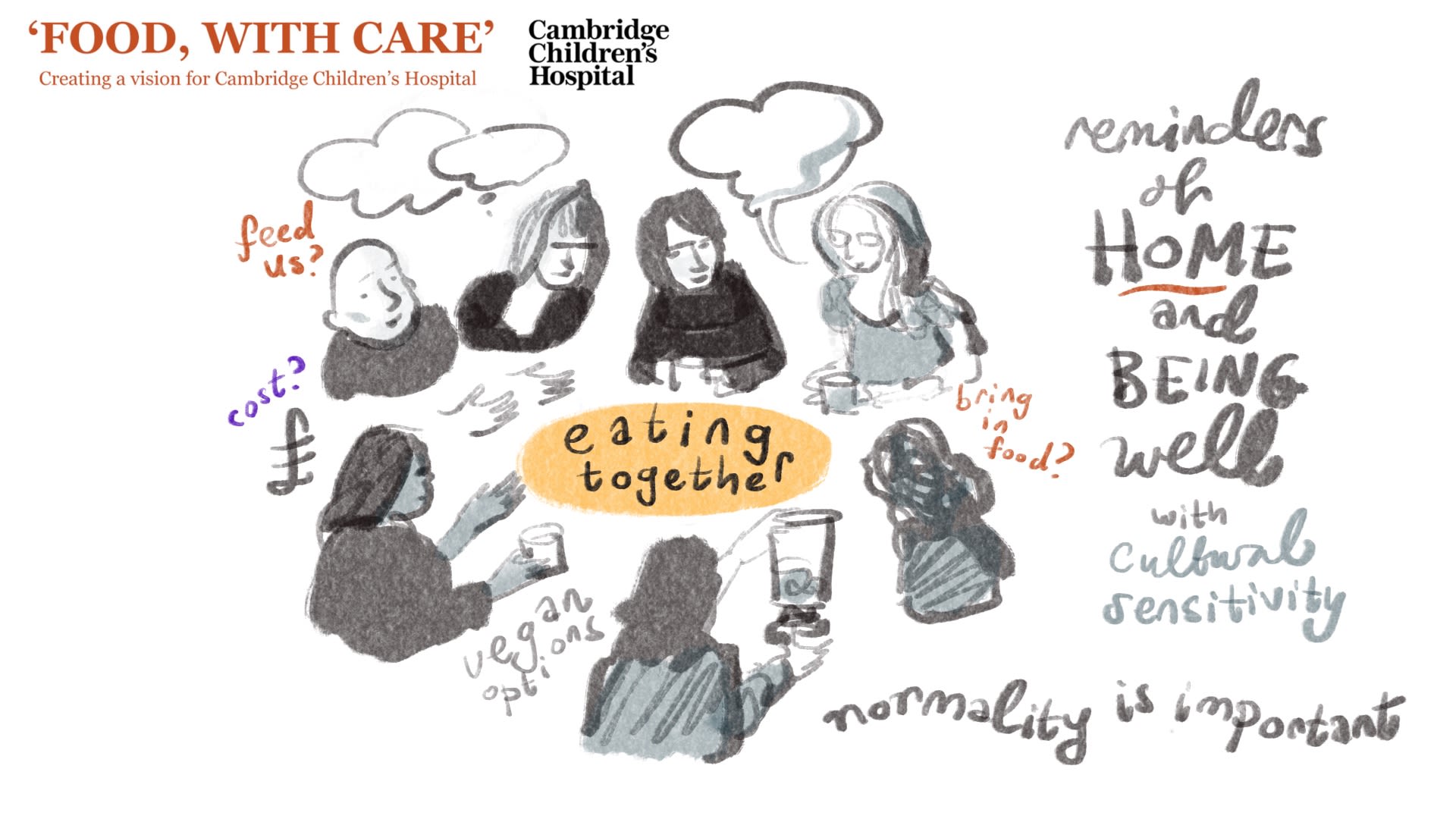 Illustrator Chris Glynn captured the day beautifully in a series of vignettes, including these ones of our parent and young person's panel. These drawings reflect our creative approach to developing ideas through conversations. You can see more images below.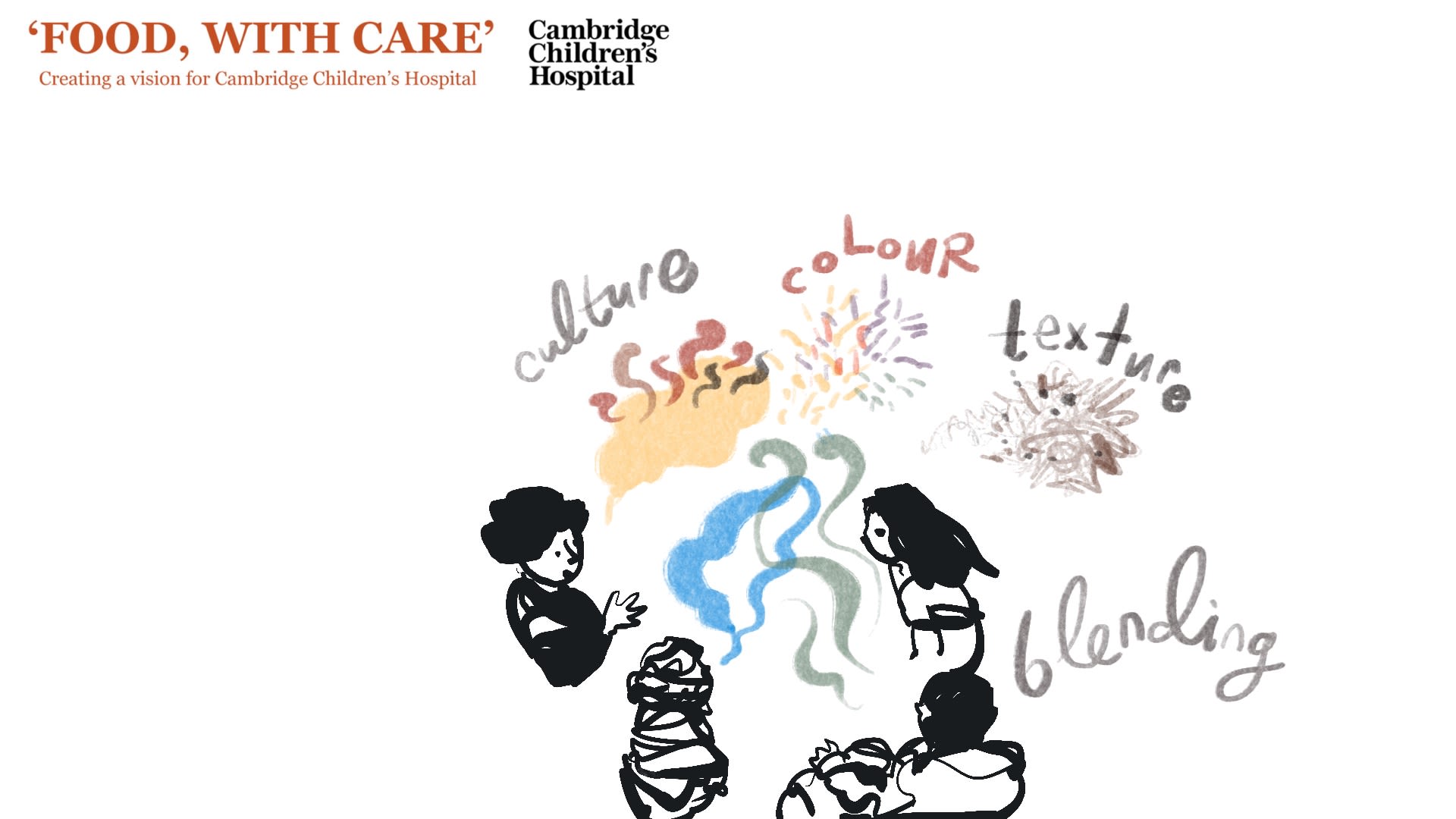 You can view the 'Food, with Care' agenda here. If you attended the conference, we'd love to know your thoughts on how it went - and what comes next.
Members of Cambridge Children's Network shared their experiences, thoughts and ideas for a short film, which was premiered at the 'Food, with Care' conference.
You can look at all the speakers' slideshows by clicking the links below
A library of information from Addenbrooke's Hospital's dietetic team and The Croft Child and Family Unit
Take a closer look at the 'Food, with Care' conversations in pictures ...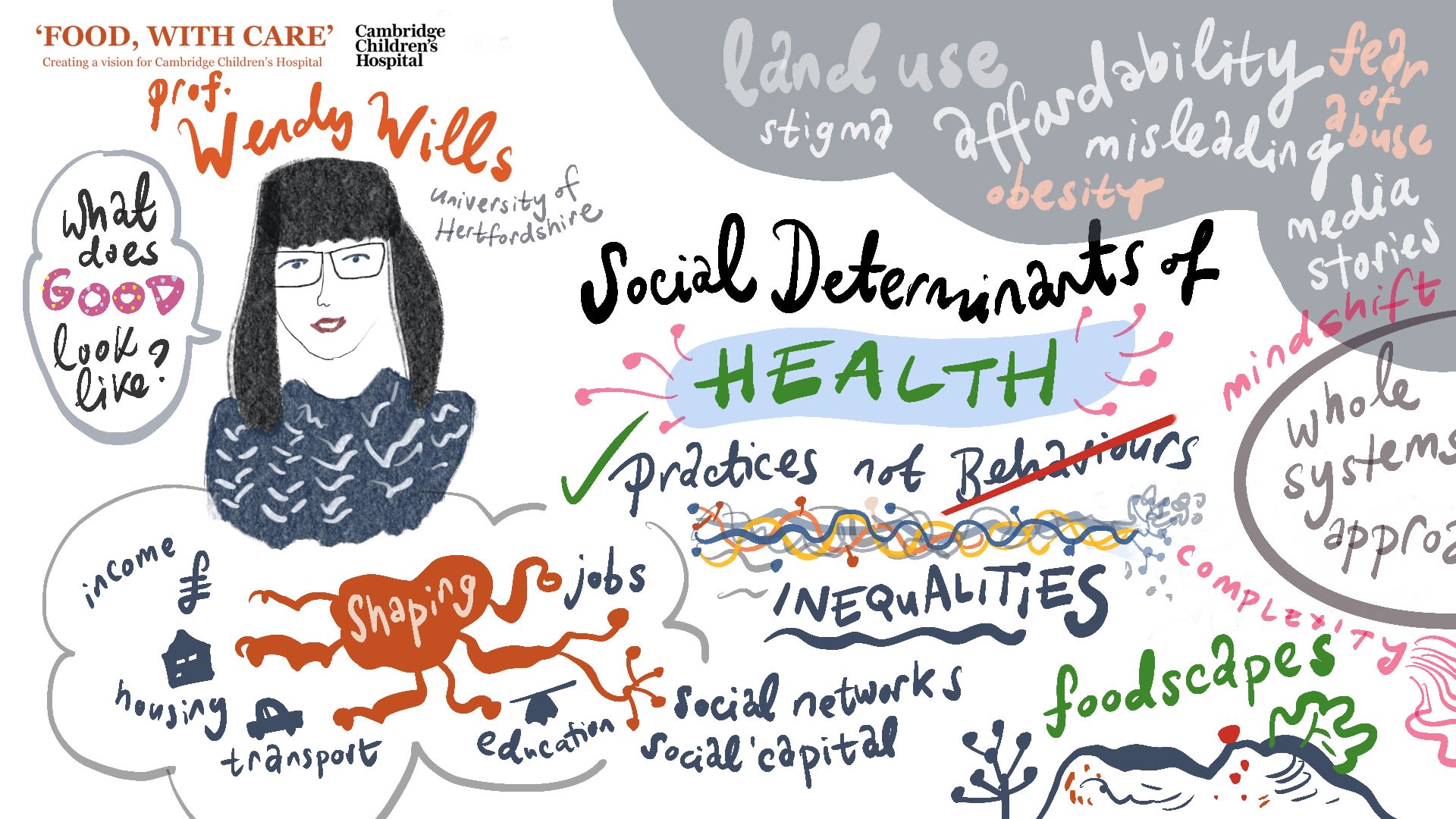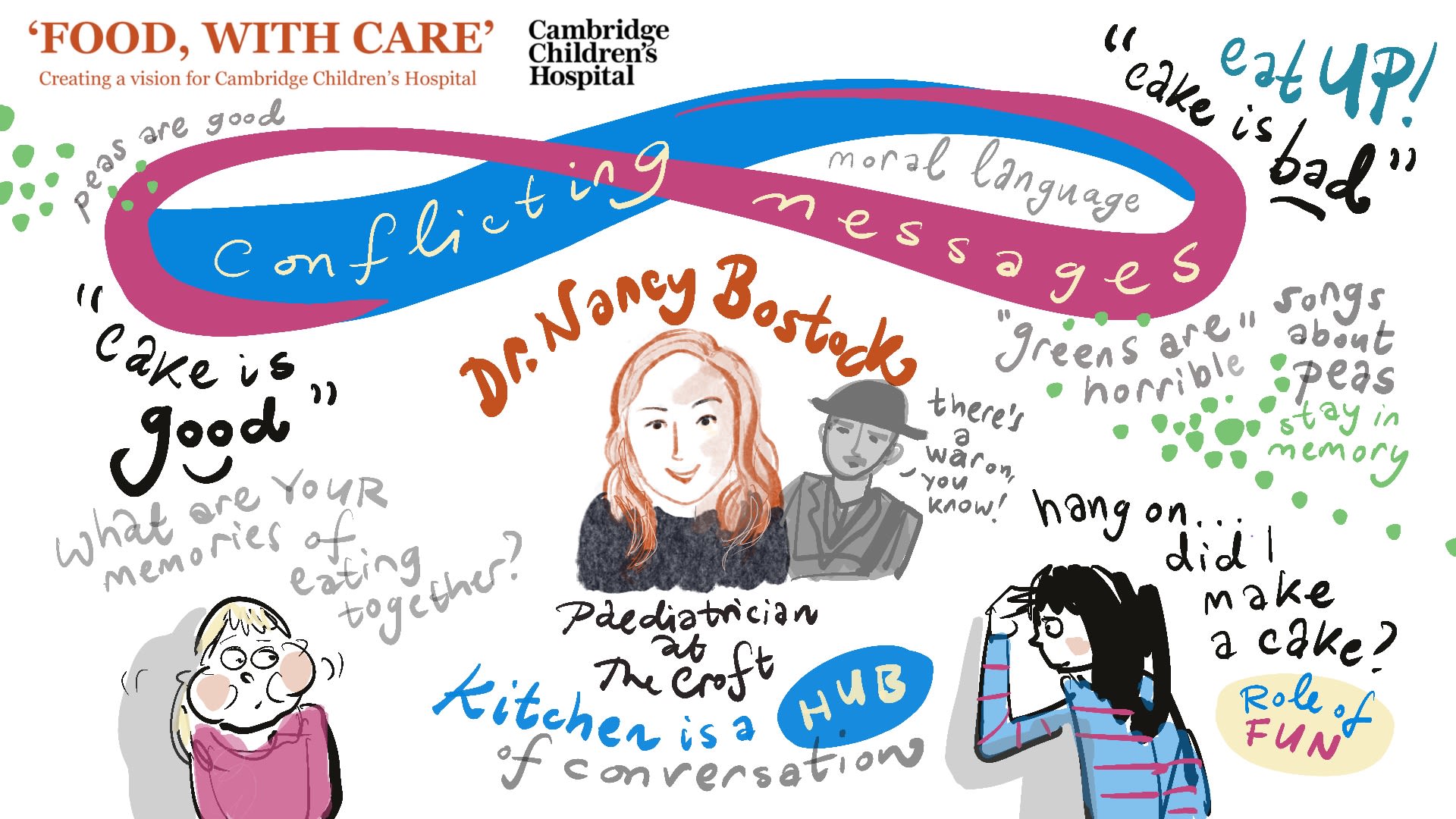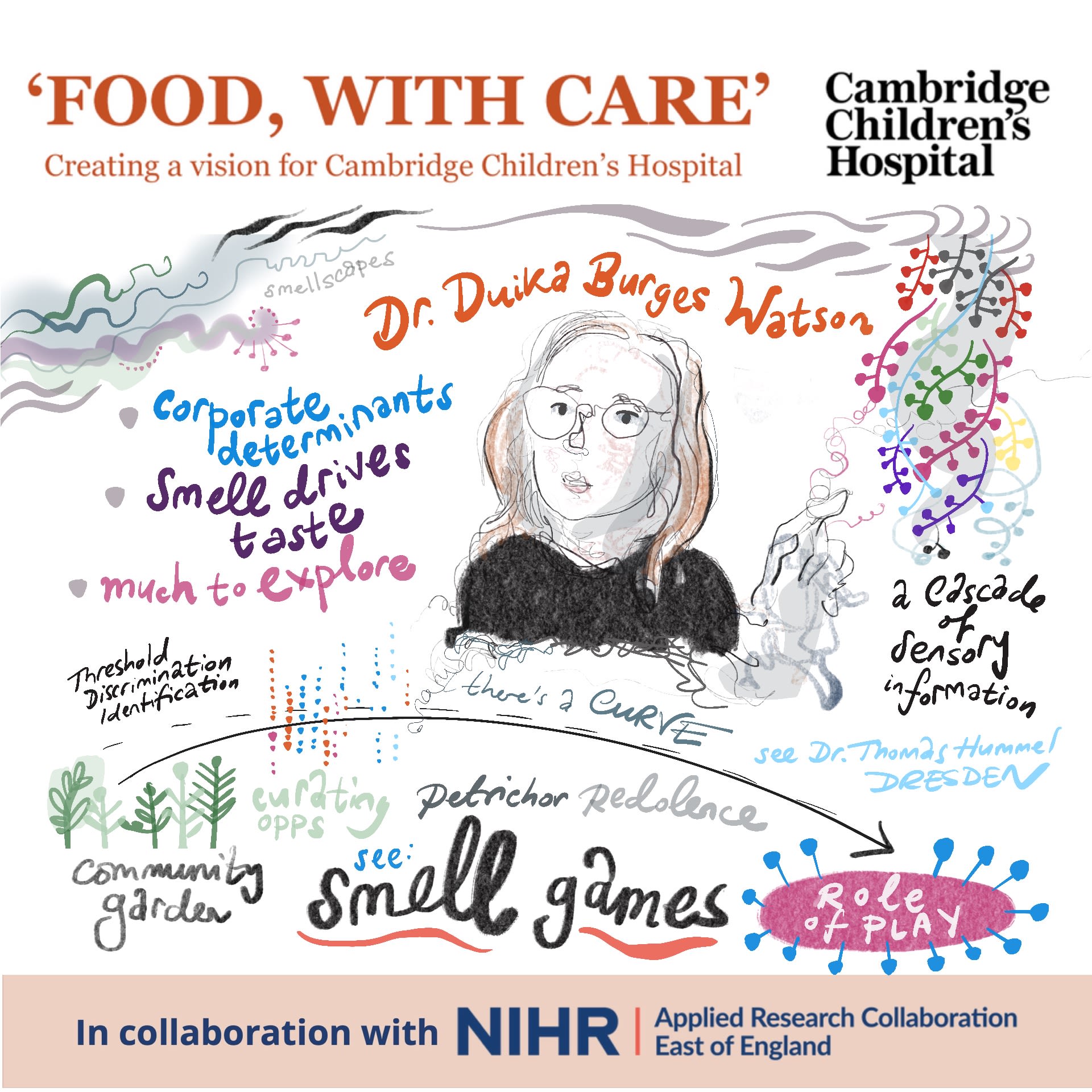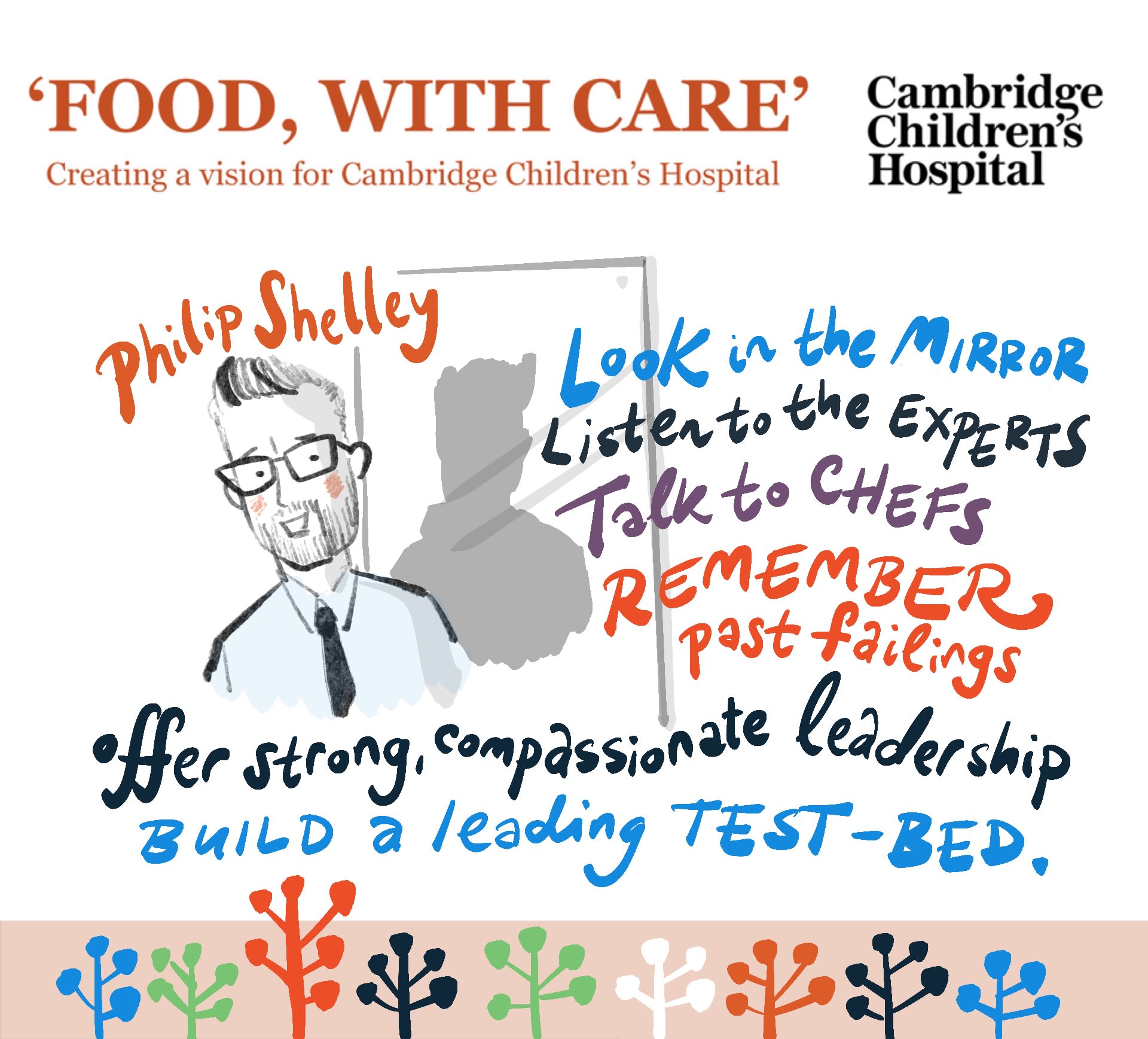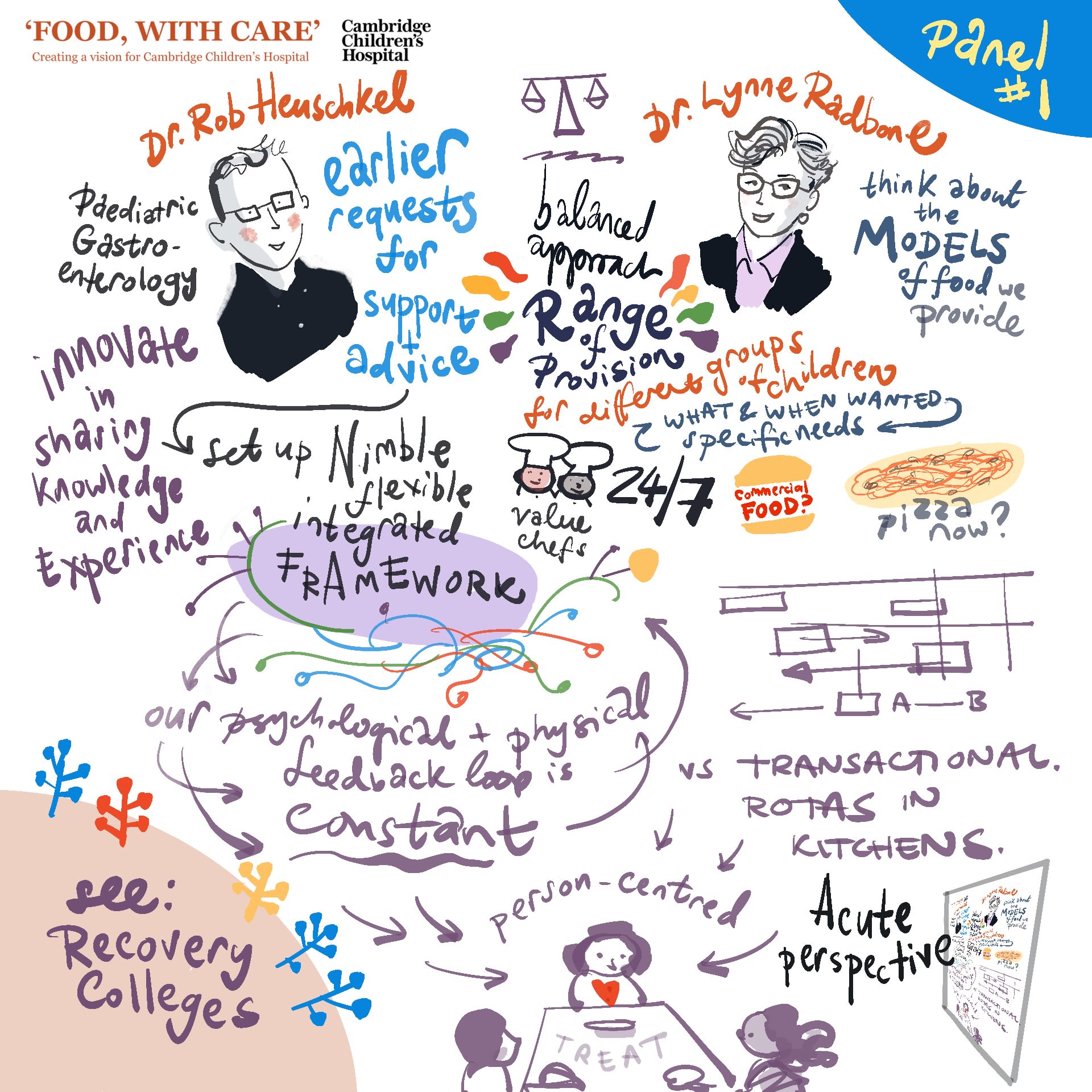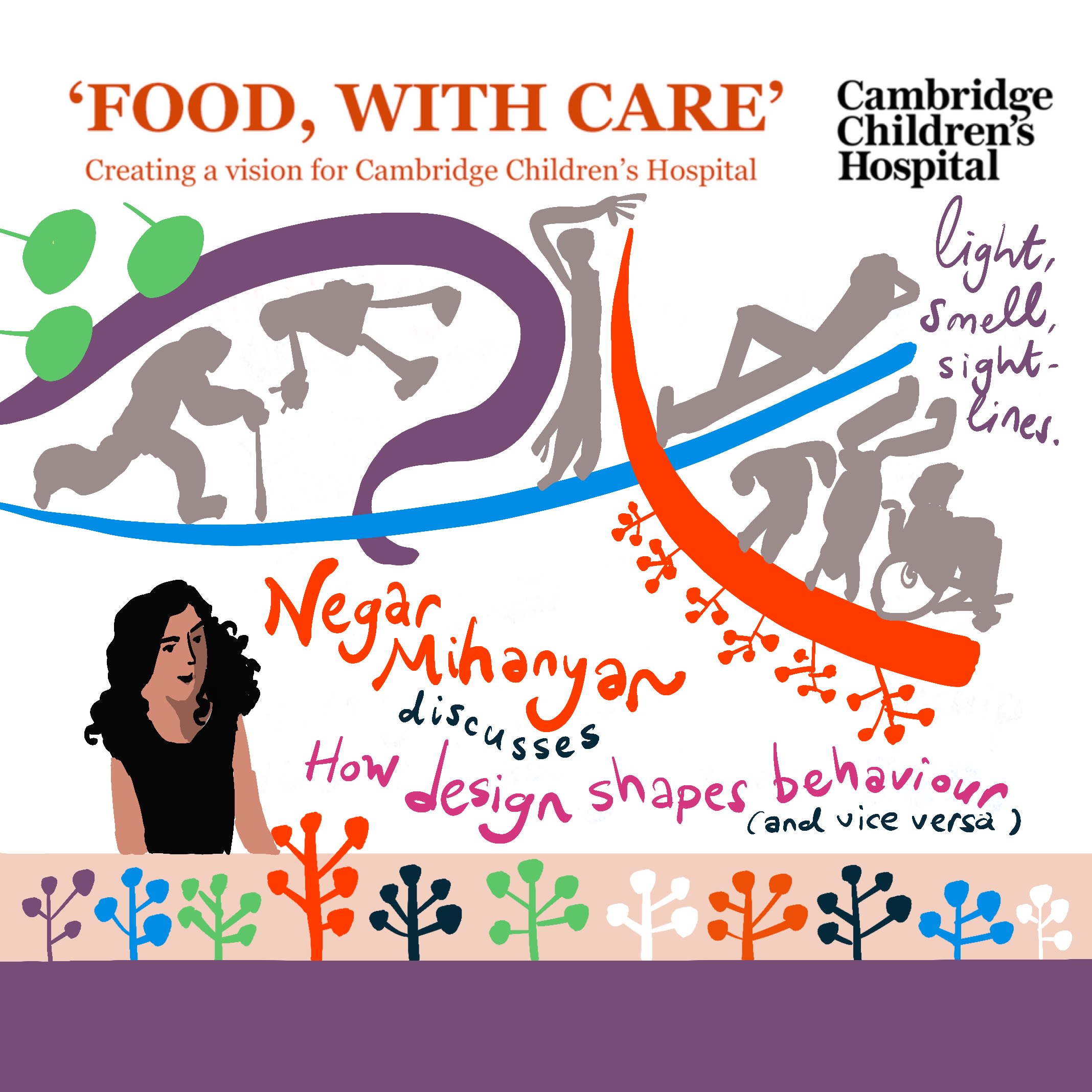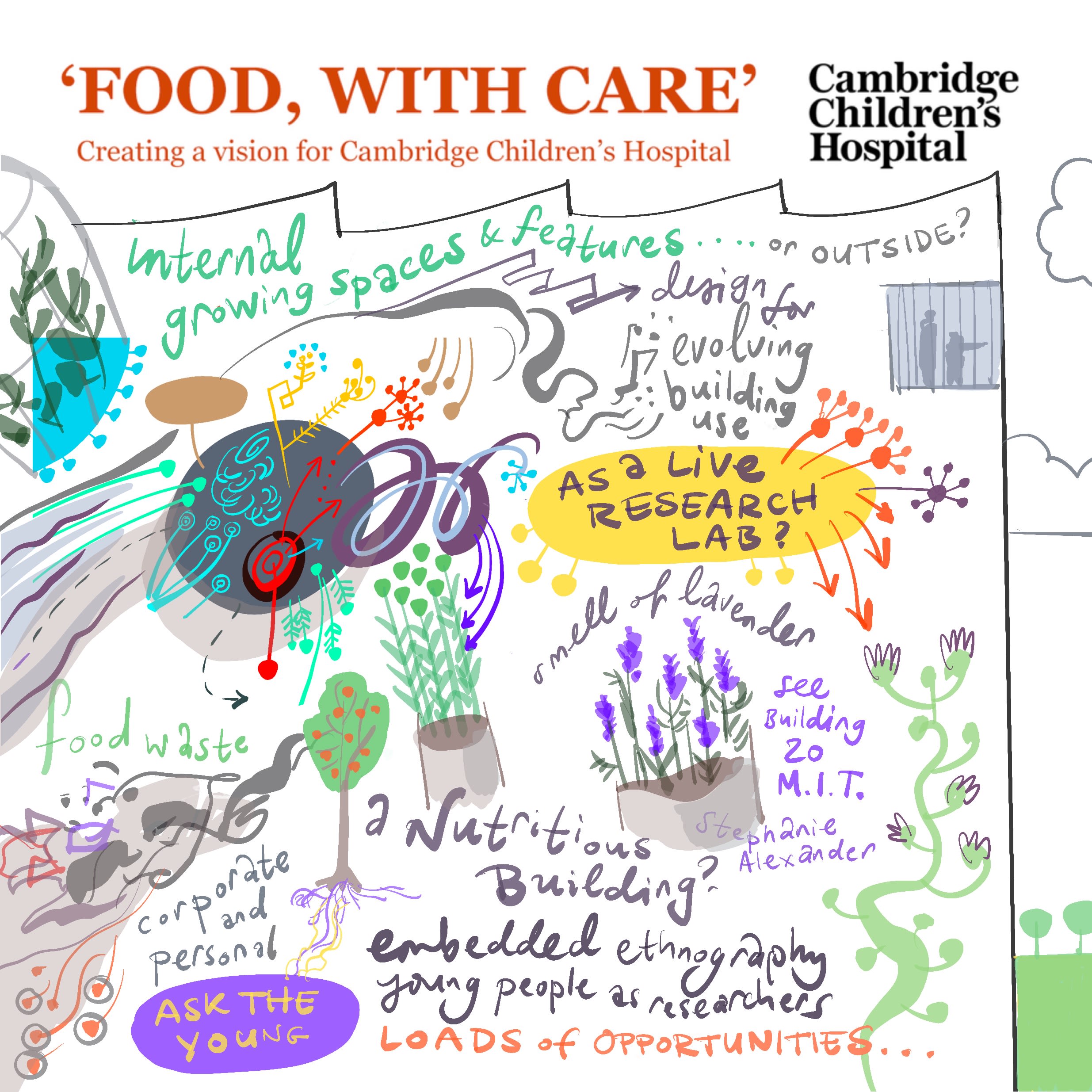 Item 1 of 7